Codes of AH©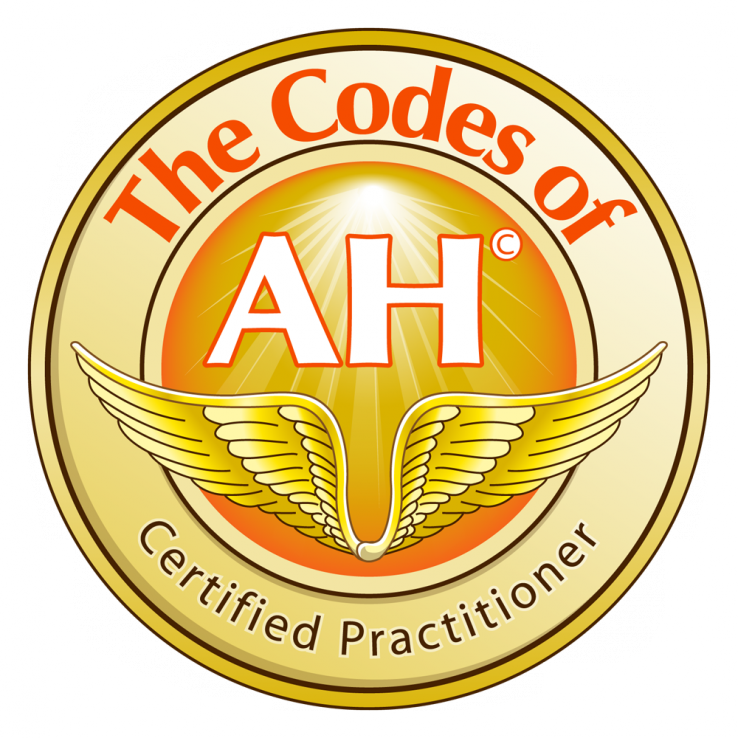 Empower your physical, mental and spiritual health & vitality
WITH THE CODES OF AH©
- for individuals, families, groups, corporations -
"The harmony of the world is made manifest in Form and Number, and the heart and soul and all the poetry of Natural Philosophy are embodied in the concept of mathematical beauty."
- Sir D'Arcy Wentworth
THE CODES OF AH©
The Codes of AH© are created and copyrighted by Ivonne Delaflor Alexander (Delaflor Teachings International). Each Code is encrypted with specific imagery, intentions, wording, prayers specific desires, colors, chanting and meditation. Then Ivonne offers this all to the Intelligent Space Field, which in return gives her a visual on how these words, colors, intentions, numerology, etc. manifest as a sacred geometrical pattern. Once she receives this image, the process of the 3D creation begins with support of several computer programs. These programs help her encode all information, so it's not visible to the ordinary eye, yet it reaches the subconscious mind where all change truly takes place.
Ivonne´s dedication to and love for humanity in this time of change are the foundation of her decision to share this gift with the world. This decision gave birth to the Advanced Codes of AH© Certified Trainer.
The Codes of AH© are simple in use, and carry the same gentle and self-healing vibrations as homeopathy and flower remedies. Thus the Codes can never be overused, or traumatic to the receiver.
The purpose of the Codes is to increase one´s potential, well-being and success in life by strengthening the healer within. The Codes of AH© are also a powerful and gentle support during the healing process of any physical or mental discomfort.
THE ADVANCED CODES OF AH© CERTIFIED TRAINER
The Advanced Codes of AH© certified trainer has the mission to leave a legacy of absolute harmony, congruency, coherence, self-mastery and self-healing powers for the Future Generations starting Now.
The Practitioner matches the intention of the client with a specific Code of AH©. With
special techniques, the Code clears on subconscious level any frequency in mind, soul or body, which is not resonating with the client's intention and purpose of life. This enables the client to heal him/herself from within on all levels of the awareness.
The session can be conducted person to person or from distance (remotely) through technical modalities (Skype, Webinar).
Every session consist of 45 up to 90 minutes individual coaching(group sessions upon request).
Investment per 2 sessions : € 250,-
The Advanced Codes of AH© Certified Trainers are registered with the Higher School for Conscious Evolution(www.higherschoolforconsciousevolution.com) and may use the Codes of AH© Certified Practitioner logo on their advertising and business cards.
All practitioners registered with the Higher School for Conscious Evolution promise to work under a Code of Ethics.
The Codes of AH© sessions do not replace any medical intervention, they are used to increase one´s own self-healing and self-mastery powers only.
John Manders
Practice Alusha